Let us call you back at your convenience and schedule your cleaning appointment with ease to get back to your busy day!
You can find our most popular cleaning prices below:
End of Tenancy Cleaning
only now from £99 instead of £109
Carpet Cleaning of 2 rooms
 only now from £49 instead of £59
Oven Cleaning 
only now from £49 instead of £59
One-Off Domestic Cleaning
only now from £16/h instead of £18/h
Choose The Reliable Cleaning near Camden NW1 Calling Pro Cleaners
With over a decade of cleaning expertise behind us, it's no surprise that Pro Cleaners are one of the leading local choices in Camden NW1 for cleaning services of all kinds. You can count on us for precise and effective cleaning, and a service that can be customised to meet your needs. With our cleaners, you'll enjoy convenience, efficiency and affordability. We offer services that provide you with high quality:
Home and domestic cleaning – keep your entire home clean and tidy with or domestic cleaning services. We'll be happy to work from a list of chores that you provide, so you can aim us at the biggest pains on you daily schedule.
Office and commercial cleaning – offering a wide array of appointment times and scheduling options, with Pro Cleaners Camden you'll always be able to choose a time for cleaning that won't interfere with the efficient operation of your business. We're skilled and experienced in the cleaning of all kinds of commercial and even industrial properties.
Carpet, upholstery and general fabric cleaning – wherever your fabric is situated, we've got the highly trained cleaning team and advanced equipment necessary to restore it to a like-new condition in the shortest time possible.
And much more besides! Simply contact us on at any time – our customer care team will always be happy to assist you.
Our Work Speaks for Itself.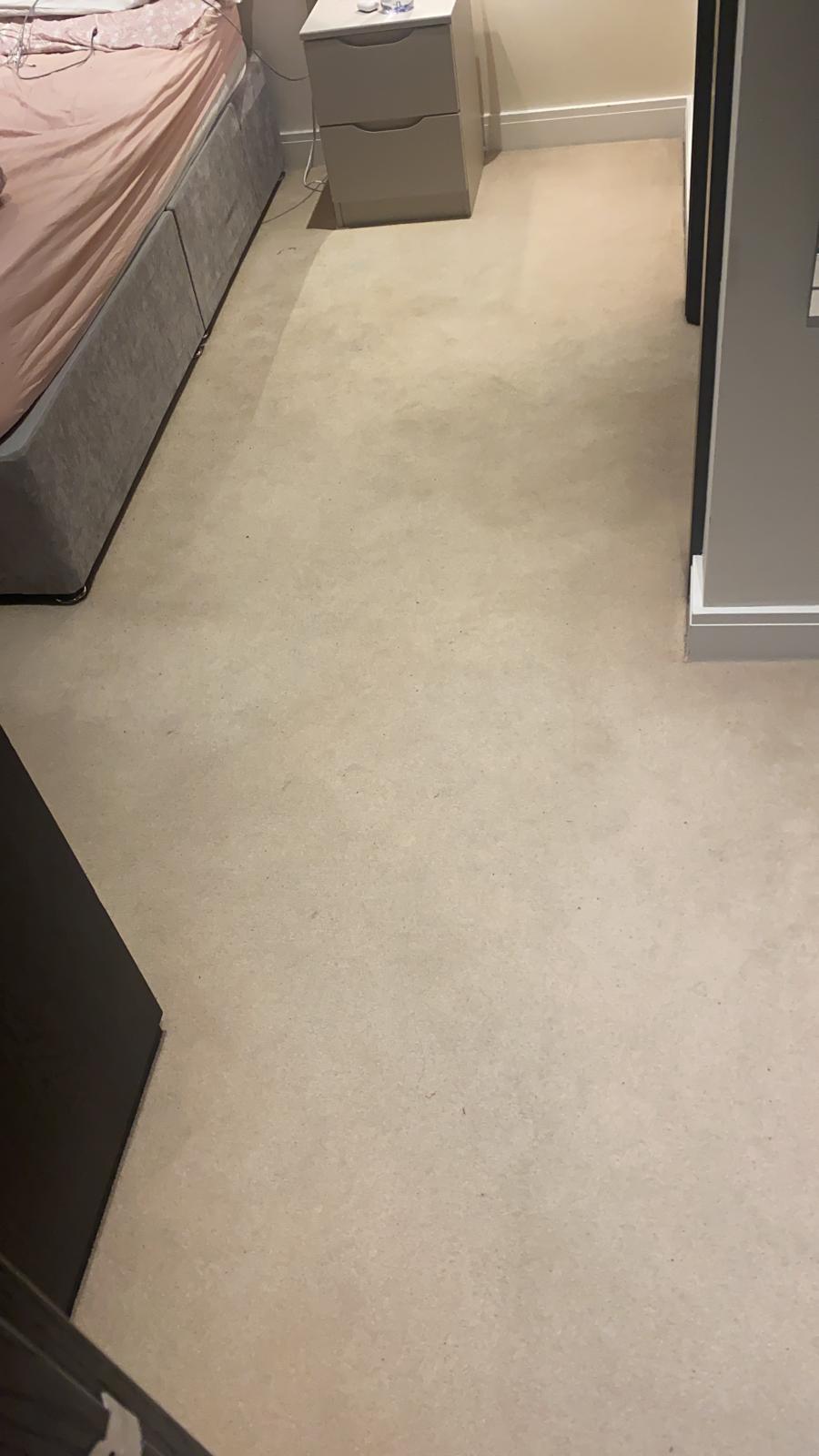 What You'll Get When You Use Our Cleaning Services
When you use our cleaners you choose a service that covers the entire Camden area, providing convenient and affordable cleaning to all kinds of clients: businesses, private customers, letting agencies, landlords, and many more. We pride ourselves on always being there when you need us, so you'll be able to rely on us for 24/7 service and support, a wide range of handy booking times, and services delivered by a team of highly trained and fully insured professional cleaners.
Some of our most popular cleaning services near Camden NW1
End of Tenancy Cleaning
End of tenancy cleaning can be daunting, but with Pro Cleaners by your side, you'll breeze through the process. We offer a comprehensive cleaning service, addressing every nook and cranny of your property to guarantee a smooth handover. Our dedicated team adheres to strict standards, ensuring your space is left spotless and exceeding the expectations of even the most discerning landlords.
Carpet Cleaning
Pro Cleaners is renowned for our impeccable carpet cleaning services. Utilizing cutting-edge technology and eco-friendly products, we remove stubborn stains and deeply embedded dirt, restoring your carpet's original appearance. Our experienced technicians are adept at handling various carpet types, ensuring your investment is protected and your living space feels fresh and revitalized.
Oven Cleaning
When it comes to oven cleaning, Pro Cleaners is your trusted expert. Our team of skilled professionals will eliminate grease, burnt-on residue, and unpleasant odors, leaving your oven sparkling clean and fully functional. We take pride in our attention to detail, ensuring all components are meticulously treated, increasing the lifespan of your appliance and improving cooking efficiency.
What Clients say about our cleaners in Camden NW1
Check out the feedback from our clients, which highlights our quality work and commitment that motivates them to return.
-The team at Pro Cleaners is friendly, efficient, and always does an excellent job cleaning my home. They are attentive to every detail and leave my home looking spotless. I would definitely recommend their services to anyone in need of a reliable cleaning company.
-I was very impressed with the attention to detail that Pro Cleaners demonstrated during their cleaning service. They took great care of my home and everything in it, ensuring that nothing was left untouched. I would definitely use their services again.
-Pro Cleaners offers a high-quality cleaning service that is unmatched by any other company. Their team is professional and efficient, ensuring that every corner of my home was cleaned to perfection. I am extremely satisfied with their work.
-Pro Cleaners is a cleaning company that goes above and beyond to ensure their customers are satisfied with their services. They are always professional and thorough, and they never disappoint. I highly recommend their services to friends and family.
Book Pro Cleaners Now
Call now to make a quick and convenient booking
. We have appointment slots available from the early morning to the late evening, every day of the week including weekends and Bank Holidays, so no matter when you need to get your cleaning done, we'll be able to assist you in timely fashion. We even offer short notice and same-day appointments – talk to our staff now if you've got a cleaning emergency on your hands! As well as a convenient appointment, when you call you'll be able to request a free, no-obligation quote on your cleaning requirements, or any further information that you might need. You can also request a service online through our booking form below.
Are you ready to book with our Camden team?
Frequently Asked Questions
The bathroom and kitchen are the two most polluted areas in a home.
Cleaning neglected and challenging-to-reach places like baseboards, ceiling fans, blinds, and grout is often part of a deep cleaning.
Start by decluttering, then concentrate on the surfaces, appliances, and floors to clean a kitchen like an expert.op, and clean bathrooms and kitchens.
The best way to clean a house is to begin at the top and work your way down, cleaning each room individually.
Cleaning the kitchen every day is advised, especially after meals are made.
It depends on the individual when they choose to clean their homes.